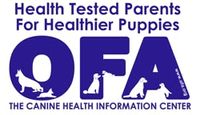 Welcome to Rakaro Bulldogs 
Located by the beautiful Shuswap Lakes in the Okanagan, near Kamloops, BC
 Easily accessible to all locations by air and an easy drive from anywhere in BC and AB
Promoting, Preserving and Protecting the Bulldog by breeding responsibly and ethically.
Rakaro Bulldogs ensures that every one of our puppies, future show prospects/breeding dogs and retired adults are placed with their very own loving family.  
We are Canadian Kennel Club members in good standing and are big advocates of OFA (Orthopeodic Foundation for Animals) health certifications to ensure that our pups get the best possible start in life.  When you purchase a puppy from us, you will receive a CKC registered puppy, a two-year health guarantee against life-threatening illnesses; puppy insurance information, microchip, age appropriate vaccines and deworming.  Accordingly, you will become part of our family and will receive a lifetime of breeder support.
Our focus is on breeding true to the Bulldog standard and raising amazing, healthy family members from health tested parents.   Our Bulldogs tend to be on the active side, rather than the stereotypical "lazy" side, but occasionally we have a "couch potato" in the bunch.  They are raised in the middle of our home and handled and are exposed to many different stimuli from the day they are born until the day they go to their new families.
​We offer quality puppies on non-breeding, spay/neuter contracts to approved families.  Occasionally we may have retired show dogs available.  We also offer "guardian placements" occasionally for puppies to go to their forever families as a young puppy, but who may become part of our future show team and/or breeding stock. 
To ensure the preservation and health of the true bulldog breed, we do NOT condone the breeding of "off color", "rare" or "exotic" bulldogs due to the potential health risks to the puppy/dog during it's life and the potential for higher than normal veterinary costs that may be associated with these non-standard color dogs.
To learn more about our dogs and placement processes, please contact us at:

Email:  chevy_acres@yahoo.ca or on Facebook at Karla van Kooten-O'Donnell (Rakaro Bulldogs)
​
"Preserving, Protecting and Promoting the Bulldog"
Breeding to the TRUE Bulldog Standard"


Be sure to join our FB group for a wealth of Breed and CKC Breeder information!